Introduction
Portable gas detector, Carbon Dioxide gas detector, CO2 gas monitor, CO2 gas detector
CO2 carbon dioxide portable gas detector
OC-903 portable CO2 gas detector with infrared sensor used to detecting the CO2 gas concentration for different industrial places. Common applications include chemical industry, petroleum, gas station, metallurgy, agriculture, biology pharmaceuticals, power, lab research and other industry environment where existing the CO2 gas.
This model designed with the built-in pump, very convenient for the narrow place detecting. The normal measuring range is 0~5000ppm, also could be customized for different applications.
OC-903 portable gas monitor with the data storage and the capacity of 100000 groups of data, with the software we provide for you, the history data could upload to the computer for analyzis. With 1~4 sensor, also support other type sensor, such as the temperature/ humidity sensor, or other gas sensor.
Features:
Semiconductor technology of ultra low power 32 bit microprocessor, 24 bit ADC acquisition chip, so with the high accuracy.
Internal sampling pump for suction, the suction strength is adjustable in different level.
Inspect the gas concentration and alarm when it reaches preset alarm level.
With auto-test and data recover function.
One-key operation to restore to factory default setting.
Temperature and pressure compensation.
Adjustable two-stage audible-visual alarm threshold value.
Powered by rechargeable lithium battery with big capacity.
Working under the micro negative pressure is avaible.
Overload protection, over charge protection, anti static interference, anti magnetic interference, etc.
If you need the portable CO2 gas detector or other gas detector, welcome to send us the requirements, we will provide the solutions for you.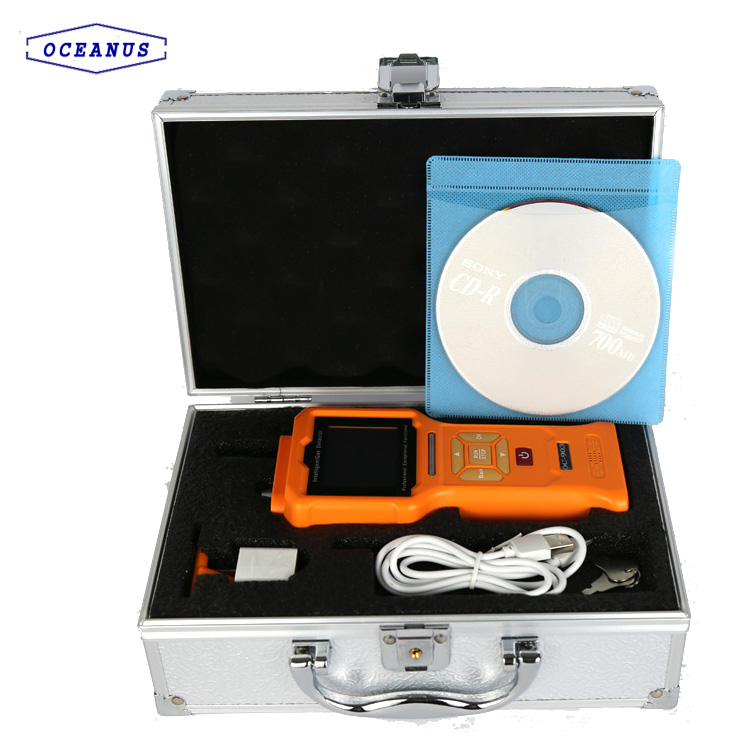 More Products