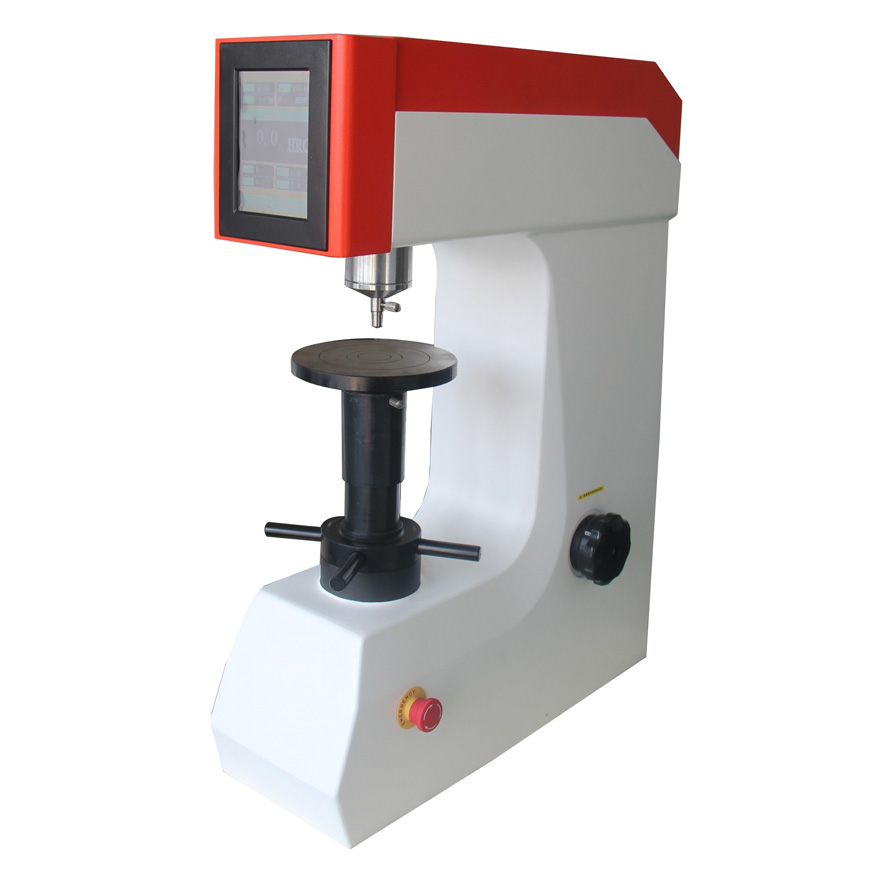 Introduction
XHRTS-150 Touch screen digital automatic Rockwell hardness tester for plastics, designed with the beautiful appearance, multi function, high precision and performance, also the interface menu. The tester adopts the grating sensor and computer control, the hardness data will display on the LCD touch screen directly.
The Hardness tester can convert different hardness parameters automatically, also can identify the minimum thickness of the specimen and the testing environmental temperature. With the built-in printer, it read the hardness data automatically and avoid the manual operation error. XHRTS-150 also equip with the emergency stop device to protect the worker's safety.
Feature:
1、 The 7 inch LCD touch screen display the testing hardness value.
2、 The shell made by the special foundry molding casting, with the stable structure, can work under the severe environment; with the high class automobile paint with high anti scratch ability.
3、 Our company with the R& D team and we provide the service for the maintenance and upgrade.
4、 With the built-in system to debug the hardness error, the adjustment range is 95%~105%.
Applications:
Laboratory and Workshop.
Non metallic plastics, Hard rubbers, Synthetic resins, Friction materials and Soft metal.
Technical Parameter:
Model

XHRTS-150

Initial test force

10kgf(98.07N)

Total test force

60kgf(588N) 100kgf(980N) 150kgf(1471N)

Rockwell Scales

HRD、HRE、HRF、HRG、HRH、HRK、HRL、HRM、HRR

Testing range

HRD:40-77

HRE:70~94 HRF:60-100 HRG:30-94 HRH:80-100 HRK:40-100

HRL: 100~120 HRM:85~110 HRR: 114~125

Hardness Indication

Digital touch screen LCD display

Precision

0.1HR

Duration Time(s)

1~60

Execution Standard

GB7407 JJG884

Max. Height of Specimen

170mm

Instrument Throat

165mm

Power supply

AC220V+5%,50~60Hz

Dimension(L*W*H)

550*220*730mm

Net weight

About 85kg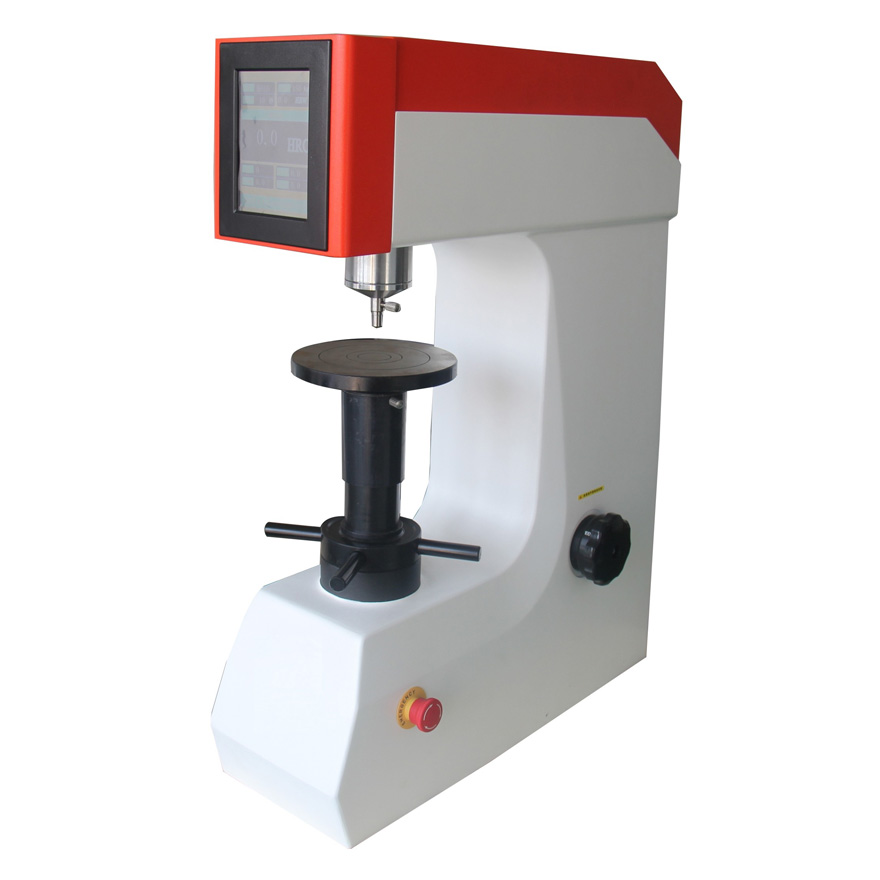 Accessories:
| | |
| --- | --- |
| Name | Quantity |
| Standard Plastics Rockwell block | 4pcs |
| Fuse 2A | 2pcs |
| Operation manual | 1pc |
| Φ3.175mm ball indenter | 1pc |
| Φ6.35mm ball indenter | 1pc |
| Φ12.7mm ball indenter | 1pc |
| Test bench | 3pcs |
| Dust proof cover | 1pc |
| Power cable | 1pc |
| USB cable | 1pc |
| Printer paper | 1pc |
| Handheld case | 1pc |
| Farmar A.B.C | 3pc |
Our company provides the different type Hardness tester, including of the Rockwell Hardness tester, Leeb Hardness tester, Barcol Hardness tester, Webster Hardness tester, Micro Hardness tester.
More Products