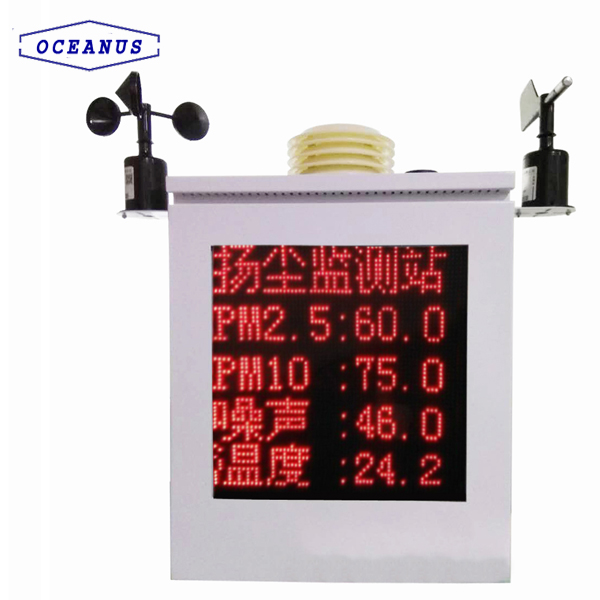 Introduction
Description:
Online air quality monitor could inspect the multi environmental parameter, including of the Dust, Noise, Meteorological factors, etc. With the advantage of large measuring range, long working life and easy operation, etc. The measurement data could display on the LED screen.
The monitor system include of inspection device, also the different optional function of Surveillance Camera, Wireless or wired Transmission, Background Data Processing System and Information Supervisory Platform. For the measurement data, the platform with the function of alarm processing, record, query, statistics, report output, etc.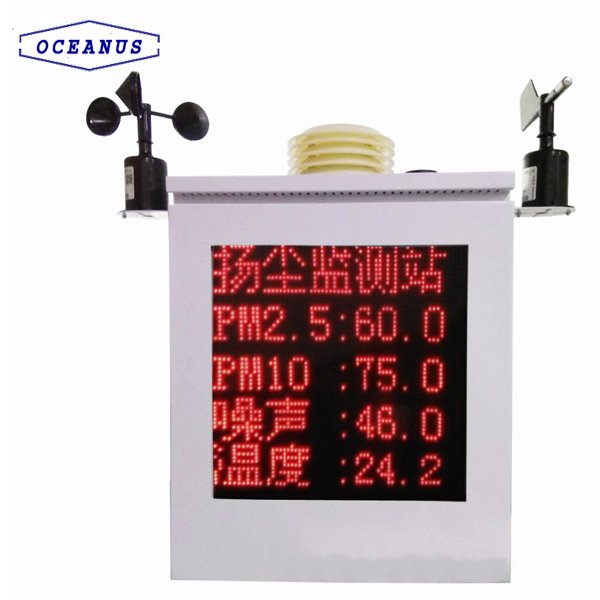 Applications:
The Dust and noise monitor system mainly used in the City management, Smart city, Construction sites, Garbage dumps, Demolition sites, Docks, Industrial parks, Communities, Road dust environmental monitor center, and other place need to inspect the air quality.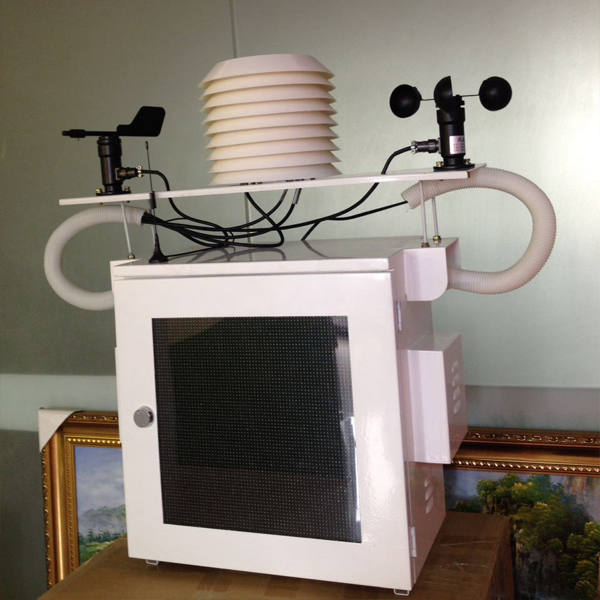 Features:
Display screen and host in one.
Could inspect the environmental quality 24 hours continuously or timing-inspection;
GPRS and RS485 communication optional;
The meteorological factors could choose to connect: Temperature, Humidity, Wind direction, Wind speed, Pressure, etc.
The shell material available for the all bad environment, dust-proof, rust-proof and moisture-proof; The protection grade is IP65;
Available to connect with the information supervisory platform(optional);
Easy installation and operation.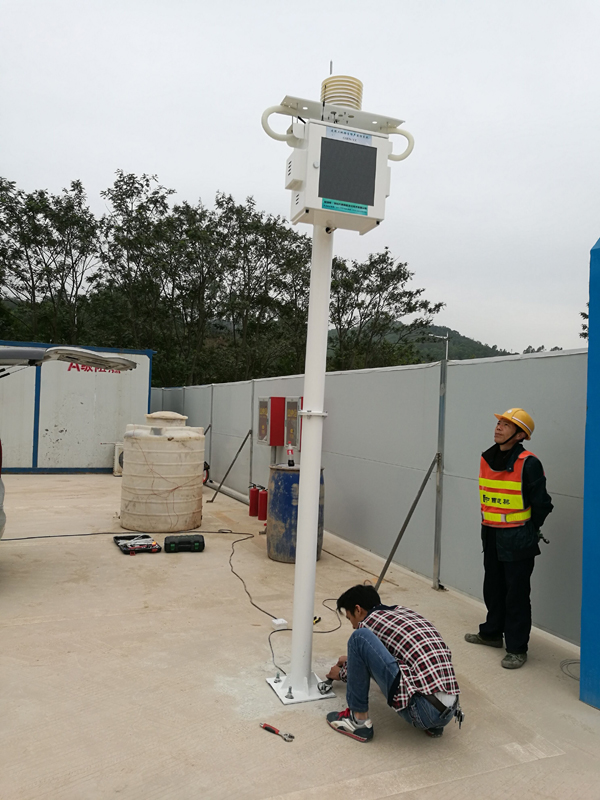 Technical Parameter:
Noise measuring range

25~130dB(A), frequency range: 20Hz~12.5kHz

Dust size

PM2.5, PM10 and TSP (Total suspended particulate)

Dust Measuring range

PM2.5:0~500ug/m3

PM10: 0~2000ug/m3

TSP: 0~30000ug/m3

Resolution

PM2.5:1ug/m3

PM10:1ug/m3

TSP: 1ug/m3

Meteorological monitor(Optional)

Temperature: -40℃~70℃

Humidity: 0~100%

Wind speed: 0~60m/s

Wind direction: 0~360°

Output interface

RS232, RS485, GPRS optional

Power supply

220V

Size

Screen: 30cm*30cm

Monitor system: 42cm*40cm

Vertical column: 3m or 1.5m(optional)

Sampling time

The standard time is 10 minutes or customized

Installation type

Vertical column or Wall-mounted
If you need, pls contact us: Email: info@china-oceanus.com; Tel: +86-371-60998169
More Products