Introduction
Portable digital PH meter
Features:
LCD display screen with the blue backlight.
Function of automatic temperature compensation (also manual) and calibration.
Power protection function can long the battery life.
Different PH buffer solution could be chosen to conduct automatic calibration(one or two points).
Data logger function, capacity of data up to 200 sets.
With RS232 interface, could be connected with the data software and computer.
Protection grade is IP65.
Equipped with E-201-C combined electrode and T-818-B-6 electrode.
Parameter:
Measuring range

PH

0.00~14.00

mV

-1800~1800

Temperature

-5.0~105.0°c

Resolution

PH

0.01

mV

1

Temperature

0.1°c

Accuracy

PH

±0.01Ph ±1bit

mV

±0.1%FS

Temperature

±0.3 °c ±1bit

Input impedance

>=1x1012 Ω

Stability

(±0.01pH± byte)/3h

Range of temperature compensation

Automatic/manual (-5.0~105.0) °c

Power

4 alkaline batteries of model 5

Dimension

210x8.6x50mm

Net Weight

0.5KG

Gross Weight

3.5kg

Package Size

500X380X220mm

Standard Configuration

pH Combination Electrode(waterproof);

Standard Buffer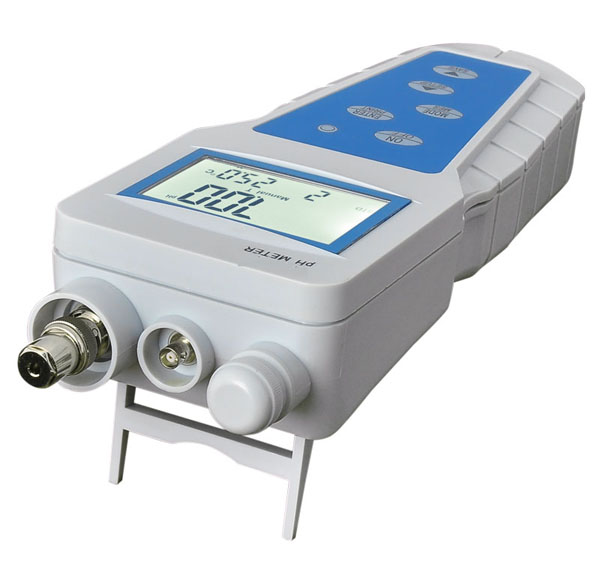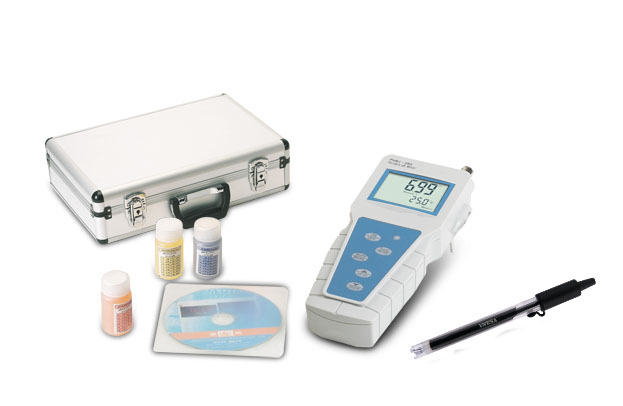 More Products