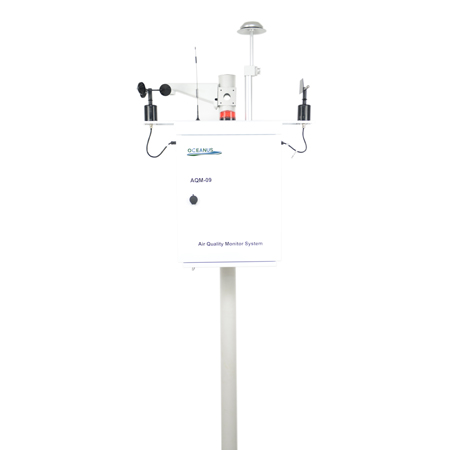 Introduction
What is the AQM-09?
AQM-09 is an air quality monitoring system, it can monitor outdoor air pollutants in real-time, including SO2, NO2, O3, CO, Dust, Meteorological parameters, noise, etc. With 4G data transmission function.Free cloud platform for you to use.Optinal solar panel power supply.Can be connected to an external LED screen.The measuring range and gas type can be customized according to your needs.
What is the use of AQM-09?
It is designed to ensure the safety of the ambient air around you.
It can be used as the air quality camera around you.
Where can AQM-09 be used?
AQM-09 air quality monitoring system can monitor the dust in the urban environment, construction sites, tourist attractions, parks, quarries, open-pit mining, cement plants and road safety.
Our After-sales service:
1. OEM service for LOGO, model, Technical Parameters, Operation manual, etc.
2. Free calibration service and provide calibration methods.
3. One year warranty and lifetime warranty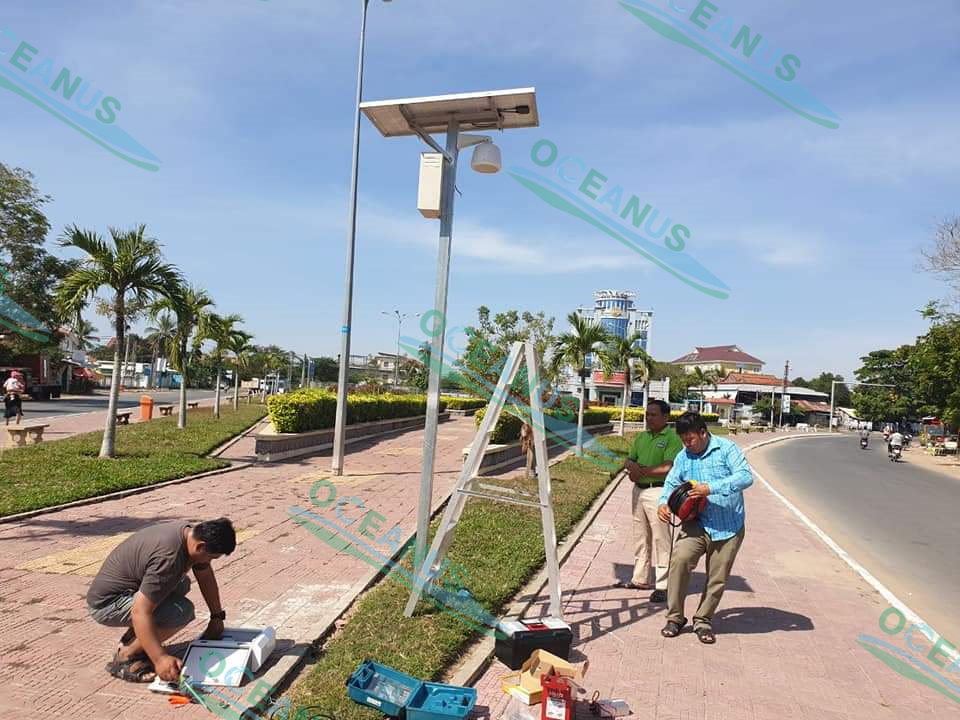 Technical Parameter:
Items

Description

Specification

Particle Modules

Monitor method

Continuously, automatically and real-time

Working principle

Light scattering technique

Measurement data

PM2.5, PM10,TSP

Measuring range

0~1000ug/m3 (Range can be extended)

Response time

≤60s

Resolution

1ug/m3

Parallelism

<10%

Sampling flow

1.3L/min, ±0.15

Dehumidification

With the automatic dehumidification function module

Alarm function

With high concentration alarm function, the platform can configure the alarm threshold

Gas modules

Monitor method

Continuously, automatically and real-time

Working principle

High precision Electrochemical sensor

Gas monitor

SO2, NO2, CO, O3

T90

≤120s

Sulfur Dioxide SO2

Measuring range: 0~500ppb

Resolution: 1ppb

Indication error: ±10%F.S

Minimum detection value: 5ppb

Nitrogen Dioxide NO2

Measuring range: 0~500ppb

Resolution: 1ppb

Indication error: ±10%F.S

Minimum detection value: 5ppb

Ozone O3

Measuring range: 0~10ppm

Resolution: 0.1ppm

Indication error: ±10%F.S

Minimum detection value: 0.04ppm

Carbon Monoxide CO

Measuring range: 0~500ppb

Resolution: 1ppb

Indication error: ±10%F.S

Minimum detection value: 5ppb






















Meteorological parameters




Wind speed

Range:0~45m/s

Precision:±1m/s

Output resolution:0.1m/s




Wind direction

Range:0~360°

Precision:±3°

Output resolution:1°




Temperature

Range:-30℃~50 ℃

Precision:±1℃

Output resolution:0.1℃




Humidity

Range:0~95%RH

Precision:±5%RH

Output resolution:1%RH




Air pressure

Range:600~1100hPa

Precision:±0.5hPa

Output resolution:1hPa

Noise monitor

Measuring range: 30~130dB (A)

Sampling frequency: <1s

Dynamic analysis range: ≥100dB (A)

Frequency weighting: A, C,Z

Time weighting: F, S
More information
Whatsapp: +8615981942832
Email: info@china-oceanus.com
More Products