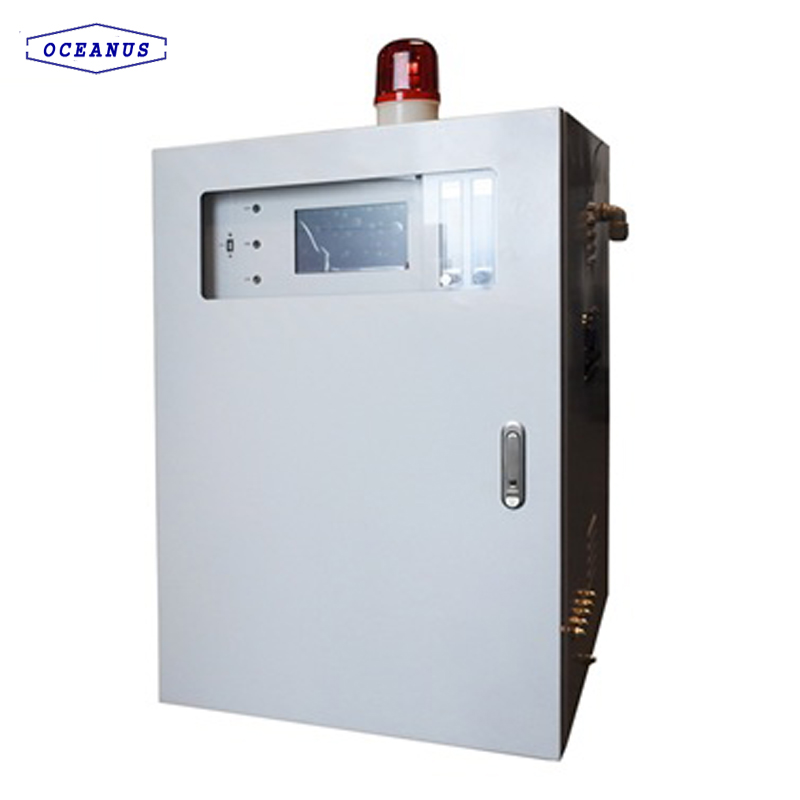 Introduction
Description:
The Multi function VOCs online gas analyzer OC-204-VOCs can monitor many kinds of gases, it's especially for the Outlet and the fixed-source to detect the gas of VOC, NOx, Flue gas and other gases. It's the high performance Analysis and Processing system with the function of gas sampling, gas concentration analysis and Network module (Optional).
The system with the working principle of PID, Electrochemical and Infrared to detect the gas concentration, also can store the data of more than one year. The system include of the Sampling system, Pretreatment system, Analysis system, Temperature and Humidity system, Flow rate system, Pressure detection system, etc.
System composition:
Dual gas paths(It can monitor the gas before treatment and after treatment simultaneously);
Gas Sampling probe; Condenser; Peristaltic pump;
DTU networking modular; Heat tracing pipeline;
Temperature, Pressure and Flow rate integrated machine(Optional); Pretreatment device (including of Cooling, Dehumidifying and Filtering device); VOC gas analyzer;
Data acquisition and management software; Data displaying and storage system;
Anti-purge system(to ensure the reality of the data); Data export system.
Target detection gas:
Industrial emission of organic volatile waste gas;
Quantitative and qualitative analysis of Total hydrocarbons (THC) and Non methane total; hydrocarbons (NMHX), Benzene, Dimethylformamide(DMF), Alkenes, Aromatics and Cyclic aromatic hydrocarbons in the discharge pipeline;
Complex toxic and harmful organic compounds in industrial or chemical areas; Online monitoring of pollution source VOCs;
Online monitoring of odor organic sulfides;
Online monitoring of multi point unorganized emission in the factory.
Normal applications:
The system is for the VOCs monitoring, NOx exhaust analysis for the Gas-fired boilers, low nitrogen combustion reformed boilers and low nitrogen burners monitoring.
It's with accurate data and rapid response, for the industrial emissions and industrial NOx gas concentration real-time monitoring.
Features:
With working principle of PID, Electrochemical and Infrared, high precision, rapid response, good repeatability;
It's the non-destructive analysis process, no need the chemical reagents, no secondary pollution;
Three-stage pretreatment device: Condensation, Dust removal and Drying; System include of the anti-purge function to blow out the impurities in the air passage, ensure the reality of the sensor data;
System include of the DTU modular, the data can connect the related Environmental department;
With the temperature and humidity compensation algorithm, the interference of the temperature and humidity changes can be effectively eliminated.
With the compensation for mutual interference of NO, NO2, O2, etc;
With pump-suction sampling, the Zero automatic calibrate function can eliminate the drift caused by long-term working;
With the 7 inch industrial touch screen and the data storage function; With the output of 4~20mA, RS485, Relay output, Ethernet output, etc; With function of data query, report statistics, data printing, etc;
Data storage period more than one year.
Technical specification:
Working principle

PID

Measuring range

VOC: 0~1000/2000/5000/10000 ppm

Resolution

10ppm

Precision

≤±2%F.SI

Repeatability

≤±1%

Response time

<30S(T90)

Power voltage

24VDC

Working environment

Pressure: 80Kpa-120Kpa

Temperature: -20℃~+50℃;

Humidity: 10%RH ~95%RH(non-condensing)

Output signal

RS485, 4-20mA

System size

800mm*500mm*400mm

Pump working life

More than 10000 hours continuously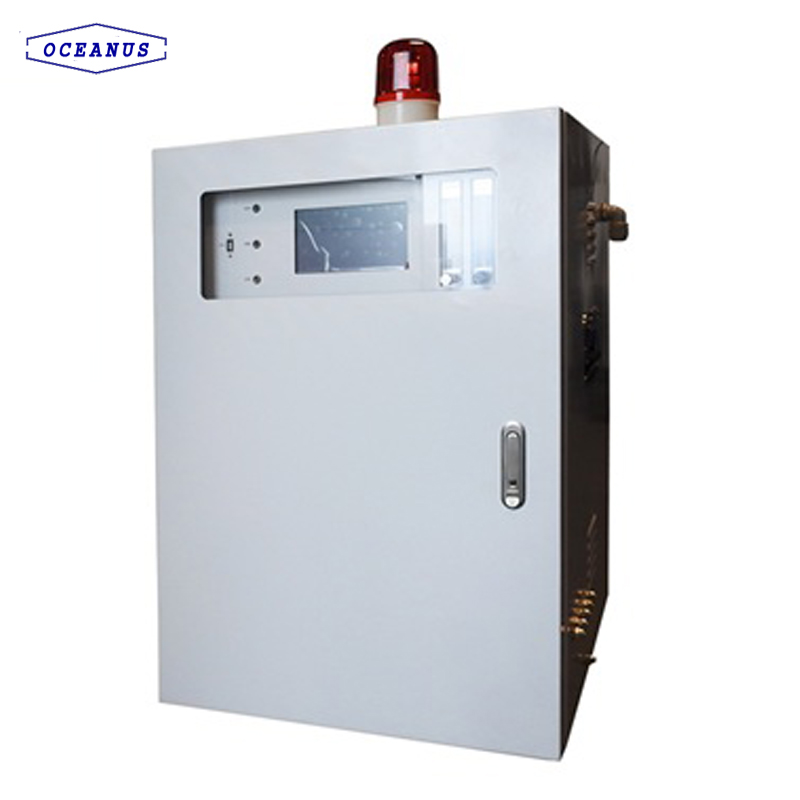 If you need VOCs online gas analyzer or other instruments, welcome to contact us: info@china-oceanus.com
More Products