Introduction
Description:
The on-line monitoring system for flue gas emission is mainly used in the gas analysis industry. The main principle is to sample the flue gas or the gas measured at high temperature and humidity for cooling, dehumidifying, dust filtering and tar filtering, to keep the temperature and humidity of the measured gas in a certain range, so that the gas analyzer can detect the concentration normally. The whole process is automated without any need. Man-made intervention. The flue gas detection pretreatment system is used in the occasions of less dust, high temperature and high humidity. For the occasions of more dust and tar, more tar treatment system is needed.
It's used to monitor the concentration of nitrogen oxides produced by boiler exhaust gas and low nitrogen burner is specially designed. It can freely add oxygen, carbon monoxide, sulfur dioxide and other parameters to monitor and analyze at the same time according to the customer's on-site environment.
Features:
24hours real-time monitor of the Nitrogen oxide emissions from Boilers, Chimneys, Low nitrogen burners and other related equipment.
With analysis function and built-in high precision NOx analysis module to analyze the Nitrogen oxide components precisely.
Supporting multi data transmission mode: wireless transmission and wired transmission.
With data storage function, the capacity is up to 2 years.
With the display function to show the detection data and analysis data real-time. The system can freely add the Oxygen, Carbon Monoxide, Sulfur Dioxide and other parameters for simultaneous monitoring and analysis.
Technical specification:
Working principle

Electrochemical sensor

Measuring range

NOx: 0~20/50/100/200/500/1000/2000/5000ppm or customized

Sampling mode

Pump-suction sampling

Resolution

0.1ppm

Precision

≤±3%F.SI

Repeatability

≤±1%

Zero drift

≤±1% F.S/6h

Span drift

≤±1% F.S/6h

Response time

<30S(T90)

Power voltage

24VDC

Working environment

Pressure: 80Kpa-120Kpa

Temperature: -20℃~+50℃;

Humidity: 10%RH ~95%RH(non-condensing)

Output signal

RS485, GPRS

System size

800mm*500mm*400mm

Pump working life

More than 10000 hours continuously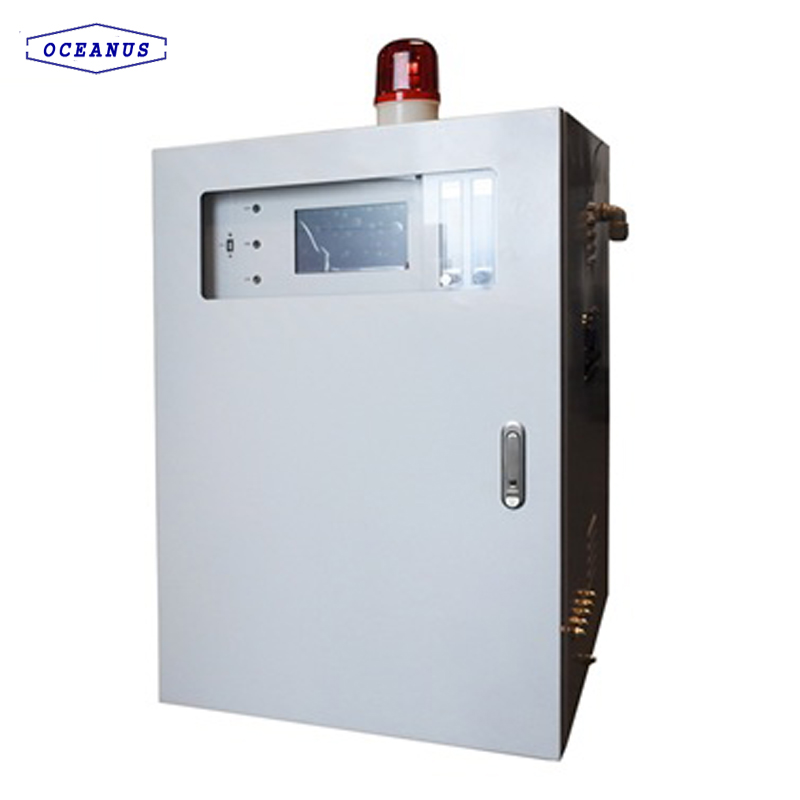 If you need it or other instruments for air quality control, welcome to contact us, we will provide more details for you.
Email: info@china-oceanus.com; Tel: +86-371-60998169
More Products