Introduction
Product introduction:
The 12 channles pesticide residue tester produced by the national standard method (GB/T5009.199-2003), with the testing methods of Rapid detection card method. Mainly used to the rapid test of the Organophosphate and Carbamate pesticide residue in the fruits, vegetable, tea, foods, water, also the soil. Especially for the agriculture products quality speedy inspection, also the fruits marketing testing, restaurant, or home to assure the foods safety.
Parameter:
Measuring channels: 12 samples at most
Constant temperature: 38℃, selectable range: 30~50℃
Respond time: 10 minutes, selectable range: 0~99 minutes
Show time: 3 minutes, selectable range: 0~99 minutes
Power supply: input of 100~240VAC 50/60Hz 0.3A, output: 12VDC, 2.5A
Rechargeable battery: 3.6V/1500mAh
Pesticide residue tester Usage steps:
1. Turn on : Connect the power adapter, press the "ON/OFF" key about 2s, then start; if press this key for 2s, will turn off. When the indicator light flash disappear, the preheat finish, then begin to the test.
2. Sampling test: firstly put the rapid detection card insert into the each channel under the hot plate(Note: the red pills above, the white pills under, the dotted center of the card should be aligned with the batten, not skew ). Then drop a drop of the sample on the white pill, then press the "OK" key, the pre-reaction time begin to count down(the standard reaction time is 10munites ).
3. Reaction, color, data: when the pre-reaction over, the instruments will make out the quick beep sound, then should fold the card and press the color switch, and close the cap. The color timing will begin( standard time is 3munites), when the color reaction finish, the tester will make a sound of 3 relaxation tones. Now, pls open the cap and compare the color between the test paper and standard color card. Then judge the pesticide residue.
4. Results: Record the white pills color change on the card:
a. Blue or same with the blank control card is negative(non-toxic);
b. Light blue is weak positive, means with lower pesticide residue.
c. If the white pills still white or little blue is positive, means with higher pesticide residue.

Remark: the rapid detection card with the validity of 1 year, storaged under the low temperature place. If open, should use within 3 days, or should be keep in the dryer.
If you need the Pesticide residue tester, welcome to contact us for more details.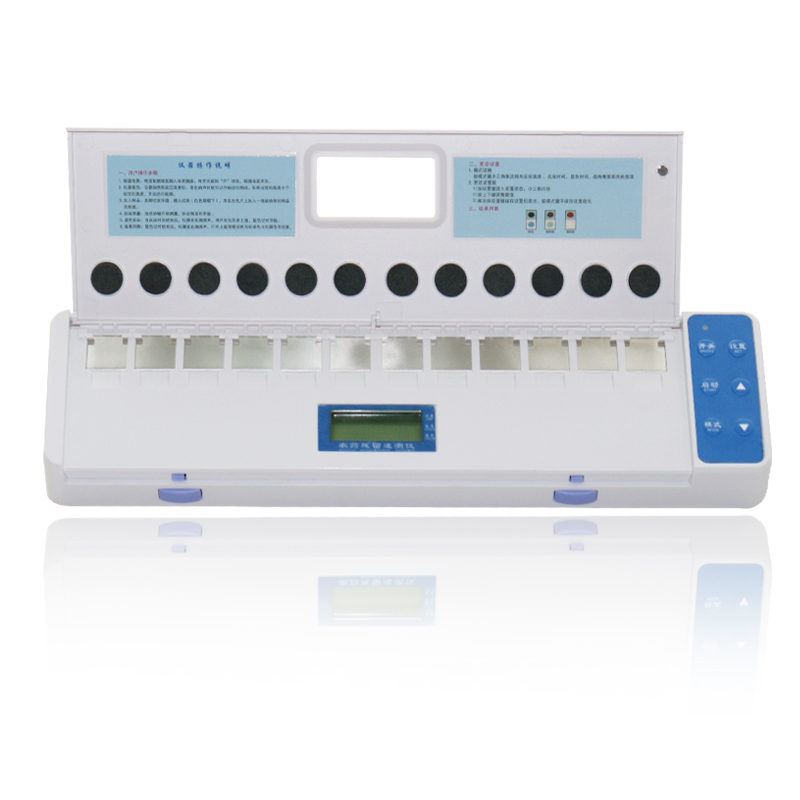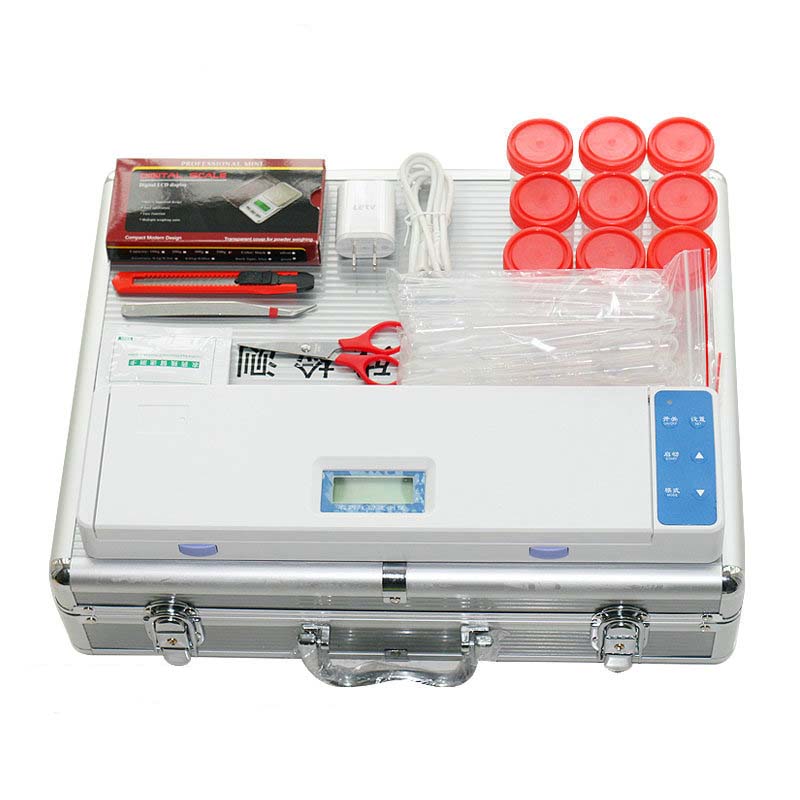 More Products