Introduction
About the TDS
TDS is the short name of the Total Dissolved Solids, TDS-3 is the total weight of all solids, including of the minerals, salts, metals, dissolved in a given volume liter(mg/L), or in parts per million(ppm).
The lower TDS level in the water, the more efficiently for human body's cell.
The higher TDS level in the water, the greater harmful contaminats for body.
Features:
Ideal for commercial use. Includes a carrying case with belt clip.
Highly efficient and accurate due to its advanced microprocessor technology.
Hold Function: saves measurements for convenient reading and recording.
Auto-off function: the meter shuts off automatically after 5 minutes of non-use to conserve batteries.
Built-in digital thermometer
Specifications:
TDS Range:1 - 9999 ppm (mg/L)
Temp. Range: 0 - 50 degrees Celsius
Resolution: 0-999: 1 ppm; 1000-9999: 10 ppm (indicated by a 'x10' icon)
Temperature Resolution: 0.1 degree Celsius (Celsius only)
Accuracy: +/- 2%
EC-to-TDS Conversion Factor: NaCl (avg. 0.5)
ATC: Built-in sensor for Automatic Temperature Compensation of 1 to 50 degrees Celsius (33 to 122 degrees Fahrenheit)
Power source: 2 x 1.5V button cell batteries (included) (LR44 or equivalent)
Battery life: 1000 hours of usage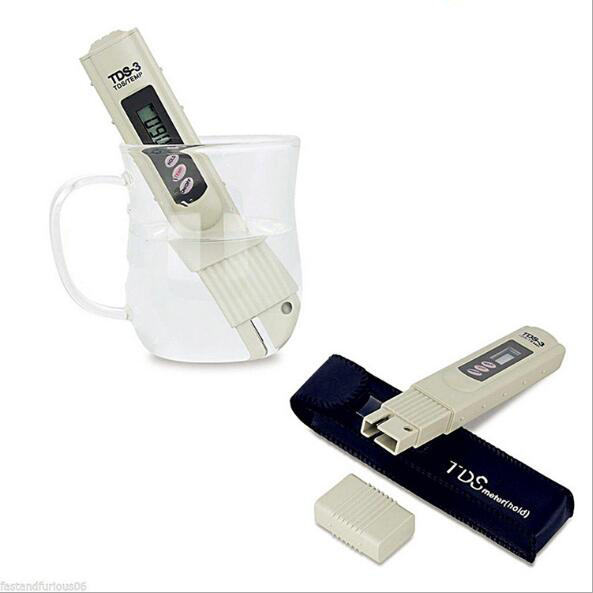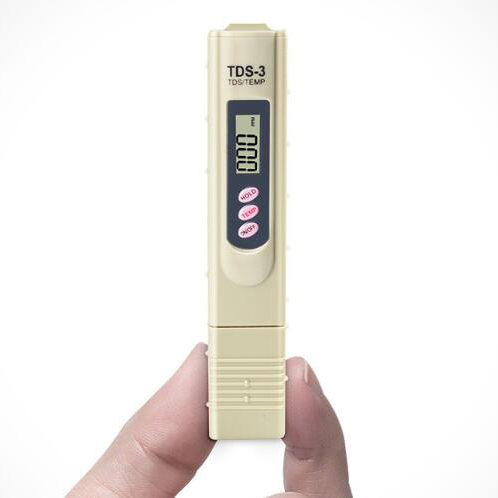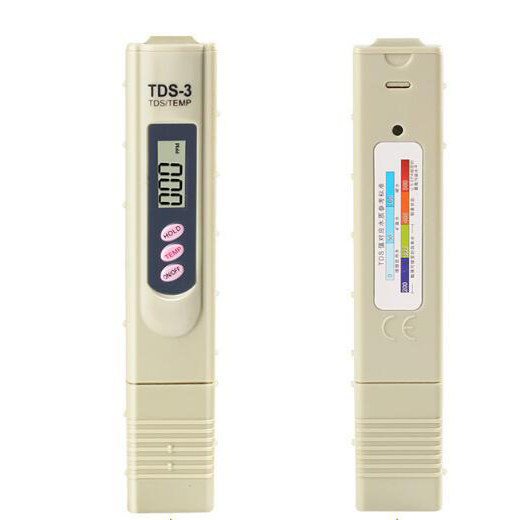 More Products