Introduction
The VOCs online gas analyzer is a new gas analyzer system based on OC-F08 which use the original import PID sensors and 32 bit low power processor. The 7inch Touch screen displays the values and figures at the same time. The circuit uses 4 layers of wiring for weak signal and anti-interference; independent high precision import 16 bit AD chip and special signal processing algorithm, the accuracy of measurement data is much higher and more stable.
Features:
The imported high performance PID sensor from UK, has good stability and repeata- bility and long service life.
Pre-stage pretreatment unit and Post-stage pretreatment unit: the pre-stage pretreat- ment unit processes the extracted samples preliminarily, so that the sample is suitable for transmission, shortens the transmission lag of the sample, and lightens the burden of the processing unit, such as decompression, cooling, and dust removal etc. The post stage pretreatment unit can further deal with and adjust the sample, such as tempera- ture, pressure, flow regulation, filtration, dehumidification, removal of harmful sub- stances, safety pressure relief and current limiting, etc.
With function of Real-time display of temperature and humidity;
Suitable for efficient and fast water removal, which can be used online for a long time;
Suitable for working in high temperature, high dust and high oil gas, such as boiler flue gas, automobile exhaust, environmental protection department, industrial produc- tion process monitoring, pollution source monitoring, heavy metal online monitoring, desulfurization and denitrification monitoring, waste incineration flue gas emission monitoring, volatile organic matter (VOC) monitoring, biogas online monitoring, etc.
Display the gas concentration in mg/m3、ppm、pphm、ppb is selectable;
The online curve graph shows that data can be viewed in real time;
Selection of multiple signal transmission modes: Wireless, Bluetooth, Optical fiber, NB, etc.
Seamless docking system platform, host computer system to achieve diversified oper- ation;
Mobile APP terminal can easily check data anytime and anywhere;
Wall mounted independent installation, no need to debug, directly begin to work. Support for the Data storage function.
Normal applications:
Manufacturing of transportation equipment;
Organic chemical industry;
Semiconductor integrated circuit;
Household Electric Appliances;
Monosodium glutamate manufacturing;
Technical specification:
Continuously online detection and pump-suction sampling

0~50ppm, 100ppm, 1000ppm, 10000ppm or customized

Adding preconditioning facilities

Display operation, sampling, calibration, exception and

other automatic running state.

Long-distance transmission such as wireless, APP, optical

fiber, etc.

Sensor Response

Time (T90)

Temperature: -30℃~60℃ (Customized for special

demands)

Humidity: ≤95%RH (non-condensing); if >90%RH, can

add the filter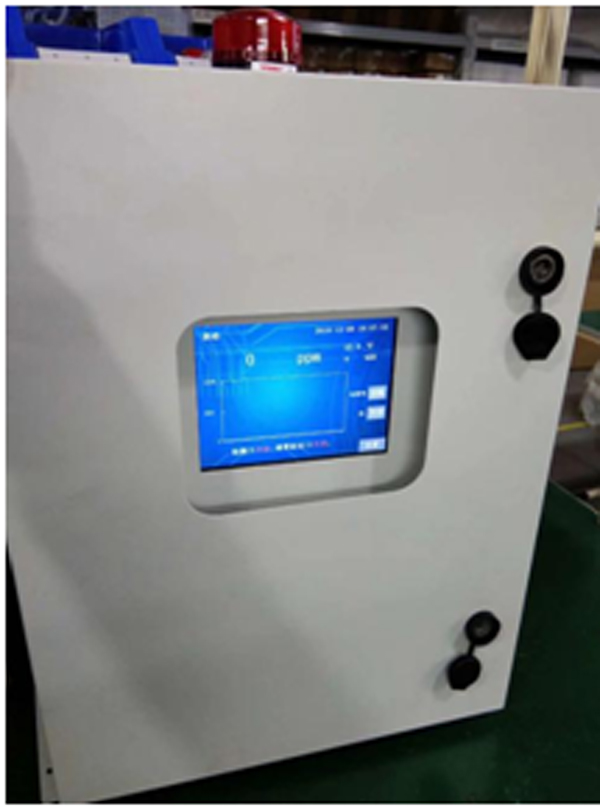 If you need
, pls contact us: Email:
info@china-oceanus.com; Tel: +86-371-60998169
More Products