How to use Oceanus data logger function
2017-11-2      View:
This software is designed by Oceanus company, which is
specially match to the gas detector OC series with storage function. With this software, the measurement data can be checked on the detector, or upload to a computer through USB port wireless transport .
User can upload the data to compare and analyze.
1. Essential conditions of data uploading:
The computer system should be Windows-XP or Windows 7, and the system must be
installed office software or WPS office software, as the Excel file is needed for the
application software.
2. Install the hardware drivers and application program
2.1 Install the hardware driver.
1) Put the installation disk into the CD driver, there will be a file folder named "Gas detector storage file driver". Open it to find the driver files.

2) Open the file folder named "PL-2303HX Communication cable driver", double click the file named "PL-2303HX Driver" and choose the XP orWin7 according to the computer system. Then finish the installment.
3) Connect the detector and computer by the USB cable.

4) When the device driver installed successfully, user can find the USB port in Device Manager, The "USB Serial Port (COM3)" showed is the port of the gas detector.(COM No. maybe different in different computer.)
2.2 Install the application program.
1) Back to the file dolder "Gas detector storage file drive r", click "OC series data upload
softV16.1.28". Then find the

, then install the program.
Then will display as the following picture: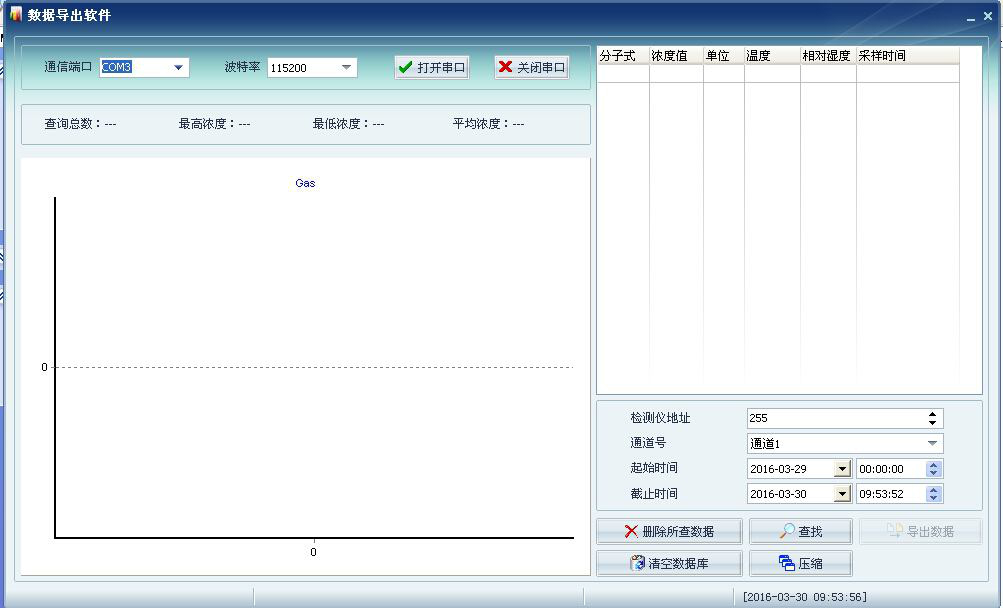 Then reset on this interface:

this should be same with the USB port.

this is no need to change, 115200 is OK.

When use the data logger function, pls click this.

this should be same with the detector, find the details in the "Basic Set", "Channel Set" and "Address Set".
2) Back to detector.
Long press the "OK"----"History data"---"Data control", if you need to upload the data, then press "OK",when the cursor flashing, press the "▼", will display "export", then press "ok", when data upload will display succeed.
Then set the time period you want to export here:

, then click the

.
Then will display the data and chart as the following: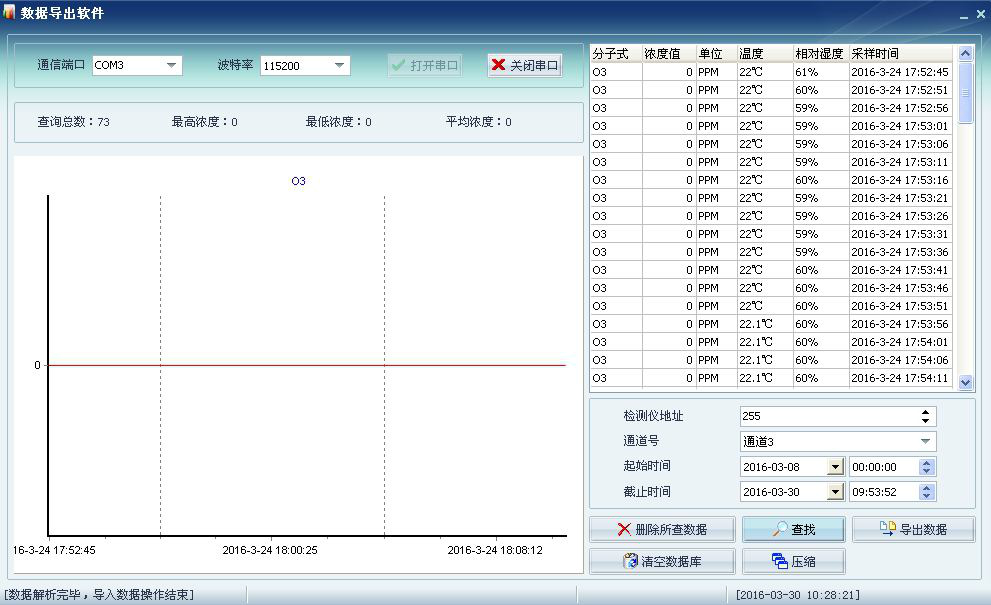 If you want to keep as the EXCLE file, pls click the

. Then name the file as you need.