How to increase customer quantity?
2020-4-12      View:
In the sales formula, the first item is the customers number, it's the basis of the income. So, if you want to increase the company income, the first thing is to increase the customer numbers. But, how do to this?
There are the following key points:
A. What are the channels to attract customers?
Identify the place where customers are most concentrated:
Online: Company website, Search Engines, Blog, Forum,B2B, Shopping platform, Linked in, Facebook, Instagram, Youtube, Google+, Twitter, etc.
Offline: Locally industry association, Locally Exhibition, Customer Referral, etc.
B. How to increase the customer sources from others channel?
Alliance of different industries,but you have the same customers. Contact the related industry trader, firstly to help them increase their business , then providing the gas detector sample for them, or give the Voucher to their customers, the value you can set it.
C. Find out what are the customers really needs.
Sometimes customers even don't know what they really need, but they know what can meet their demands. So, we need to find the real requirements and recommend the right products or service for them.
D. Setting up the procedures what will initiate subsequent automatic consumption.
Such as the voucher, which will guide customers to experience. For example, on the exhibition, we usually provide some gas detector vouchers for new customers and guide them to try our products.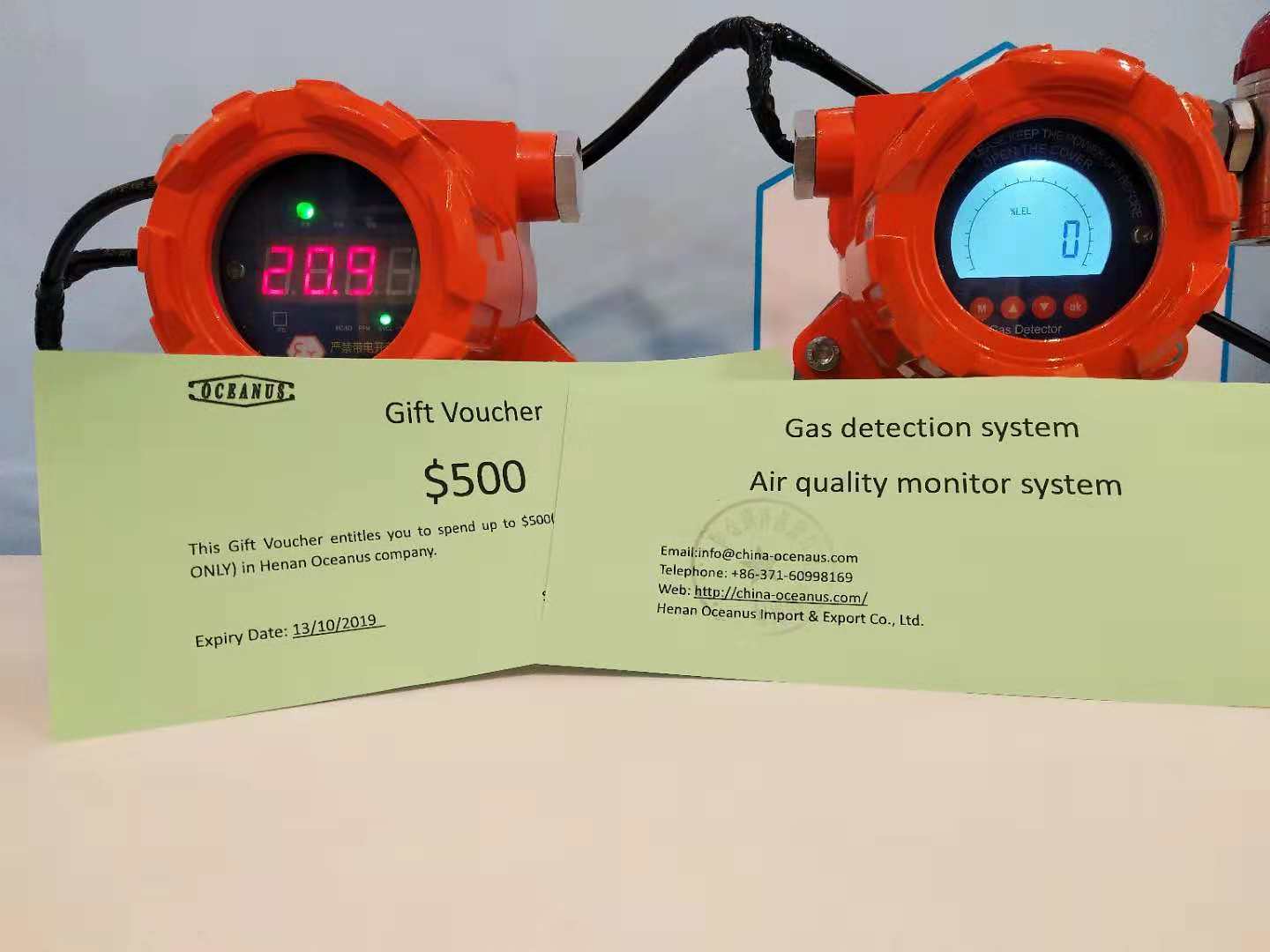 Our company can provide the whole solution of your marketing, not only the Gas detector or Air quality monitor system. If you need this service or want to discuss more, welcome to contact:

Skype: adabu66
Email: adabu@china-oceanus.com
Mobile/WhatsApp: +8615981942832