We are looking for Members globally!
2019-7-22      View:
According to the global environment policies, more and more countries begin to pay more attention to the environment monitoring. Our Air quality monitor system AQM-09 has been sold to different countries, including of the Korea, Indonesia, Kazakhstan, Portugal, Colombia, Nigeria, Cambodia, Saudi Arabia, Myanmar. Even some used for the government projects. As the good service we receive good feedback from our customers.
Now in order to expand our marketing, our company decide to look for premium members and they will enjoy the membership price. We believer this new cooperation will bring more benefits for our members, if you are interested with this, welcome to contact us for more details!
Membership policy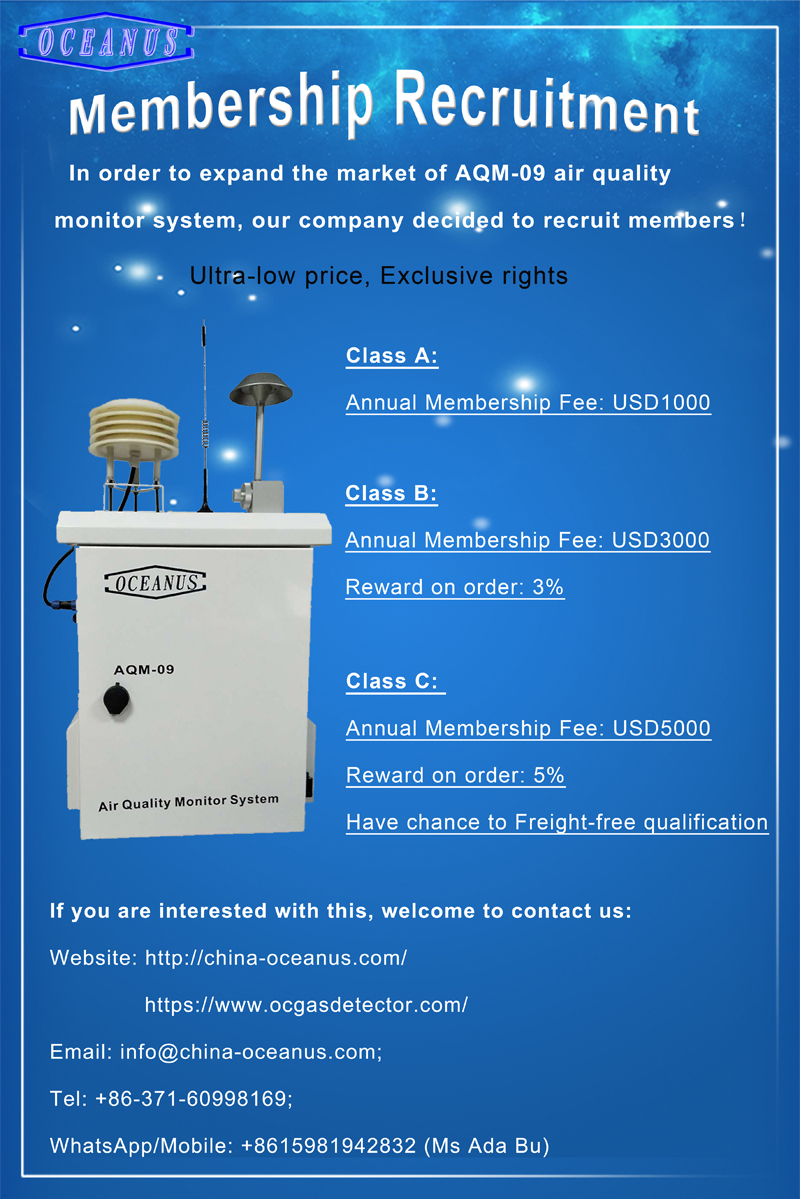 Remark: Each month only the first 20 people will get the gifts (Our company afford the freight).
Why become a member?
Will get membership price to reduce the purchasing costs.

Will get gift for birthday and your company anniversary.

Will have chance to get the reward of the order.

Will have chance to Freight-free qualification: for Class C membership, when order amount up to USD5000, will be freight-free.
Questions & Answers:
1.Q: How long is the validity of the Membership fee?
A: One year.
2.Q: Is the products quality same for Membership and non-membership?
A: Quality is same.
3.Q: How we get the reward?
A: It will be according to the order products amount (3% or 5%).
4.Q: Will give back the cash?
A: It will be deducted as the payment in the next order.
5.Q: If we join in the membership, but not purchase , the Membership fee will be refunded?
A: After to be our Membership, within 6months if without order, if you apply, we will refund the full Membership fee.
If you want to know more details or want to be our membership, pls contact us: adabu@china-oceanus.com, Mobile/Whatsapp: +8615981942832, Telephone: +86-371-60998169