Introduction
Description:
Fire Extinguisher ball is a type of the extinguisher ball. It could be simply thrown into the fire, will activate within 3s and effectively disperse extinguishing chemicals. When the fire occurs and no one is present, the fire extinguisher ball will self-activate when it comes into contact with the fire and give loud noise to warn the people. Due to this feature, it could be placed in many fire prone areas, such as the electrical circuit breakers, or kitchen, cars, hotels, etc. There is no need special train or skills to operate the ball and no any dangers.
Specifications:
Weight of Extinguishing powder mixture: 1.3+/-0.2kg
Total weight of the agent: 1.5+/-0.2kg
NEC: 4.0g
Diameter: 147mm
Fire type: A, B, C, E class fire
Validity: 5 years
Respond time: 3~5 seconds
Main Material: ABC dry powder
Warning audio signal: 120dB (Impulse noise)
Effective extinguisher area: 1.3Kg-3 cubic meter
Certificate: CE, RoHS, MSDS
Advantages:
Light weight only 1.3kg, convenient for the old and kids to use it.
Easy operation that rolling out to the fire area or setting in the place easy on fire, such as the electric case, gas barrel, flammable chemical articles in the factory, shopping mall, gas station, hotel or the cars.
Once been touched for 3~5s by flame reaching 70 degree, it will automatically extinguish the fire class rapidly.
You don't need to be close to fire scenes to extinguish the fire any more . A.B.C is made of totally harmless material to the environment and safe for users: the exploding power has been accurately calculated to be approved safe.
It can be always at your service to extinguish the fire and no need to do regular inspection yearly. The product life span is 5 years, and the decibel when extinguishing the fire can be a fire alarm to warn people in the fire scenes.
Usage of the Fire Extinguisher ball:
(Active Use) Throwing Fire Extinguisher Ball into the fire - When a fire occurred, take the nearest available Fire Extinguishing Ball and simply throw it into the fire. The ball will naturally fall into the base of the flame, where it is most needed, and activate within 3 seconds. No need to get close to the fire. No special training or skills required.
(Passive Use) Self Activating Mounted – One of the great benefits of Fire Extinguishing Ball is the fact that it can self activate in the presence of fire when no-one is present. If positioned in the appropriate high-risk area where most fires are likely to start, it will self activate upon reaching the appropriate temperature and extinguish the fire.
Installation:
1. Fire Extinguisher Ball can be placed on a shelf top, tabletop, along the hallway or any visible area of easy access.
2. Fire Extinguisher Ball is best mounted in high risk area such as kitchens, electrical circuit breakers, overloaded electrical outlets, or near fire places.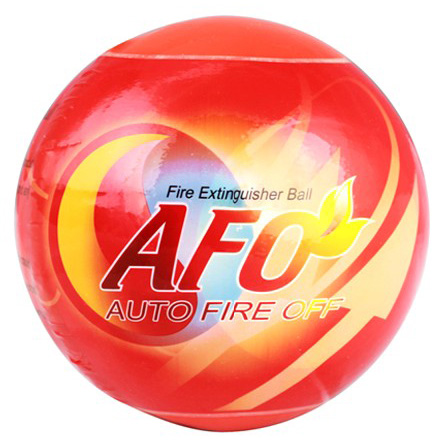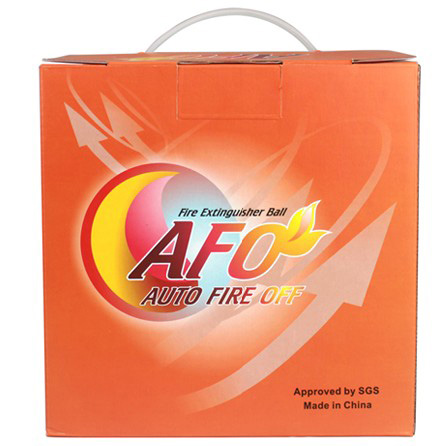 More Products